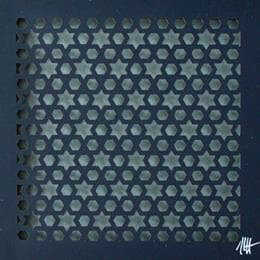 In 2008, he took the decision to specialised himself in a brand new concept, laser cutting, which he will use to create paper cut works.
To produce his resolutely colourful singular compositions, Michel gets inspiration from an image that he takes himself or creates especially for the execution of his project. His subjects are varied and deal with landscapes, the plant and animal world as well as kinetic art.
With the help of his graphic palette associated with various textures and carefully selected paper shades, the artist cuts, superimposes and juxtaposes the many levels which, once assembled, give birth to a poetic, modern and dynamic visual work.