Portraits of Queen Elizabeth 2 & Pop art paintings
Portraits of Queen Elizabeth 2 & Pop art paintings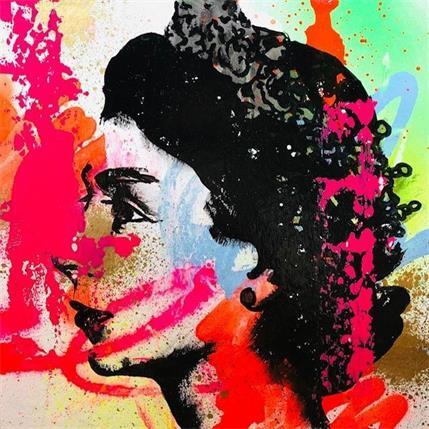 Do you recognise this pretty face? Yes, you are not mistaken, it is indeed the features of Elizabeth II! Whether in profile or from the front, the former Queen of the United Kingdom is no longer to be presented and is recognizable by all. Nevertheless, at Carré d'artistes we will always adore a part of her personality, however unknown: the Queen loved art as much as she influenced it.

Illustrious sovereign of the United Kingdom, Northern Ireland and the Commonwealth from 1952 to 2022, Elizabeth II is not only a crowned head who marked her country and the world by her political involvement and her unwavering devotion to her people. She was a passionate lover of art, and art loves her back! Throughout the decades of her reign, she was the muse of many artists and is now an undeniable icon of popular culture.

For all these reasons and more, we dedicate this collection to her as a tribute. In it, the artists honour Her Majesty, her charisma and her influence, while forever giving her the place she deserves in art, memory and our hearts. God save the queen.